OUR MONITORING STATIONS HAVE AN ARRAY OF ALARM RECEIVERS ALL WORKING TOGETHER AS ONE FAIL SAFE CLUSTER.
Any incoming signal or phone call can be answered at any of our 5 stations any time. The architecture of the nationwide network is unique. Unlike other monitoring companies, this continuous link permits operators working in "sister" stations to help out staff in your primary station during high-traffic times. Should any one station experience a crisis resulting in an inability to handle alarm calls, operators in other stations automatically jump in to help. There are no switches to flip – no emergency manuals to consult. It just happens!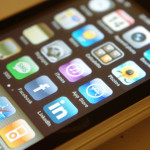 Customers can also receive live email from their security systems on their smartphones.
Z-Wave:  Customers can remotely lock and unlock doors from their cellular phone. We have what you need but call us to ask about the BEST fit for your family and business needs.  Call the experts first, don't let gimmicks decide your safety and security.
Safe, secure wireless monitoring for your convenience & security.
Call for details.
Our competition can't touch our prices or our service.
Don't get locked into lengthy contracts.  Call Night Watch Security where services guarantee replaces the contract.
Service in English, French, Spanish, Italian, mandarin, cantonese